Isabel Wedig, pharmacy technician
A career like no other
At UW Health, "coming to work" means caring for some of the most grateful people you'll ever meet — our patients. While not every patient's life is at risk, chances are you will meet plenty of patients and families who come to UW Health in search of a "miracle" after being told elsewhere that nothing else can be done.
UW Health is looking for outstanding candidates in many clinical fields such as:
Certified nursing assistant (CNA)
Medical assistant (MA)
Medical, surgical and radiologic technologist
Occupational therapist (OT)
Phlebotomist
Physical therapist (PT)
Social worker
Pharmacist
Top-shelf care with a tender hand
From pharmacy technicians to physical therapists, behind the scenes or at the bedside, at UW Health every individual serves a critical role in our patients' well being.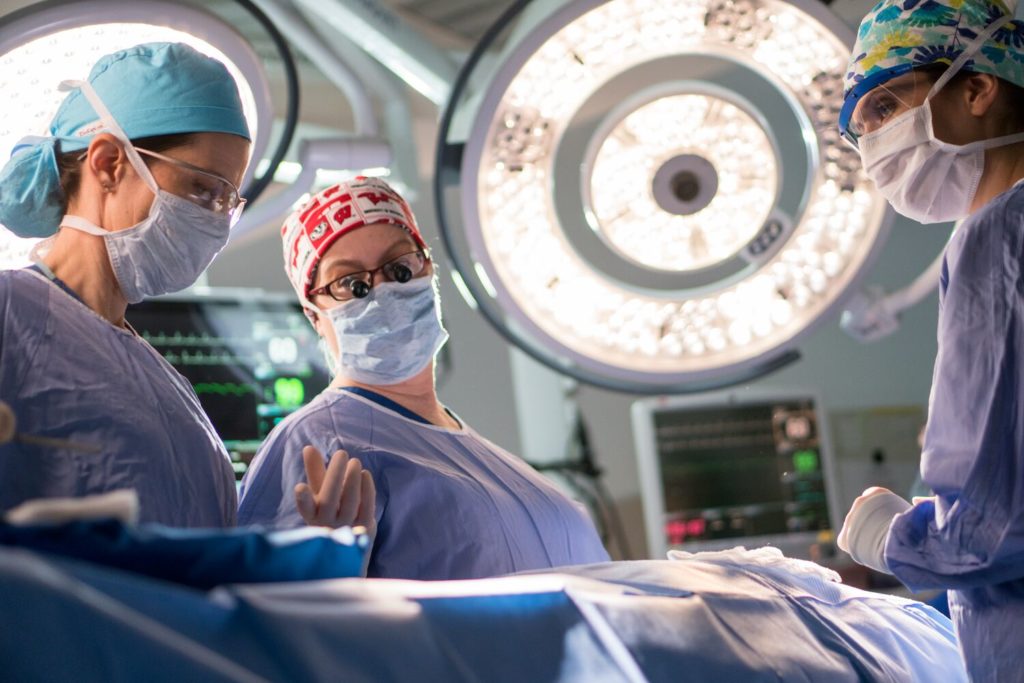 A workplace culture that invests in you
Remarkable care for our patients is fueled by unlimited growth opportunities. We offer an array of residency programs, internships and fellowships that set you up for a successful career. We also recognize and celebrate excellence through several popular award programs.
A supportive workplace environment
You will be mentored by supervisors and co-workers who know their stuff and have your back. Our team-based culture ensures that you will have the training and tools to provide the most remarkable care possible for our patients.
Benefits at a glance
A benefits package that's hard to beat
Your life is more than your work. Our full-time and part-time positions allow for scheduling flexibility that aligns with an optimal work-life balance.
Home to top-performing hospitals
UW Health is home to top performing hospitals in Wisconsin and Illinois, including University Hospital in Madison, which has been ranked Wisconsin's No. 1 hospital for 11 straight years by U.S. News & World Report. Our American Family Children's Hospital is a regional leader in pediatric special care, while in Rockford, our SwedishAmerican Hospital is a leading regional hospital known for high performance in many specialties including cardiology, cancer care and orthopedics.
Your Total Rewards, which combines salary and benefits, is a highly competitive package that few can match. Our health insurance and retirement programs are the envy of many, and our employee health and well-being options help you be at your best as a UW Health caregiver.
Experience advanced medicine
At UW Health, you'll be part of a leading academic medical center — gaining clinical experience by caring for more complex patients. Our array of medical specialties spans everything from trauma to transplant. Research protocols give our patients access to the latest "bench-to-bedside" medical advances.
UW Health embraces diversity, equity and inclusion in the workforce as an essential way to provide the best care for our patients. We strive to fight racism in all places — not only because it is the right thing to do, but because it helps us better serve patients from all communities.